For many fans, there is nothing quite as exciting as gearing up for their favorite college sports match up. It might be College Game Day in the fall or the NCAA Tournament in the spring. While fans debate the best teams, student-athletes are entrenched in a much deeper, more important debate. After all, student-athletes play hard, train vigorously, and perform to the highest level. They do all of this without official compensation.
In other words, student-athletes play for free, while their professional counterparts can have massive salaries with signing bonuses and other frills. When athletes play for a college or university, however, they are barred from accepting any compensation under NCAA guidelines. This system has been in place for decades, but it has increasingly come under fire as more schools and athletes struggle with issues of compliance. The controversy begs the question: Is the policy fair?
Kevin Plank, the CEO of Under Armour, does not think it is. In Plank's opinion, a college athlete should be able to receive compensation when their name, image, or likeness is used. In other words, student-athletes should be paid for marketing, and they should be allowed to ink sponsorship deals.
As CEO, Plank does have some experience with this issue. Under Armour is a company that makes athletic clothes and accessories. In this manner, Under Armour has worked with athletes on the professional level. The company has many current contracts to promote its brand, and such partnerships have often been mutually beneficial to the company and athletes alike. However, despite the natural partnership between sportswear companies and athletes, student-athletes are barred from such schemes.
According to Plank, this simply is not a fair system. The college sports industry is already generating a ton of profit. The idea that the athletes who drive the profits cannot take part in them seems hypocritical. Most major schools sign contracts with companies like Under Armour already. UCLA recently signed a 15-year deal worth $280 million. This massive sum will go to UCLA's athletic program. While student-athletes will enjoy better facilities and services as a result, they will not get paid a single dime.
Plank is not alone in his opinion. In fact, Plank's position is increasingly common, so much so that California recently passed the Fair Pay to Play Act. This act would make it legal for college athletes to earn money off of their names, images, and likenesses. With the passage of the Fair Pay to Play Act, student-athletes can sign endorsement deals, enter licensing contracts, and hire agents. It is a radical shift from the previous standard set by the NCAA.
Despite the dramatic nature of the change, many people believe that it is long overdue. LeBron James has been a huge proponent of the bill, and a majority of the public believe that paying student-athletes is acceptable. The bill became so popular that the California State Assembly passed it unanimously. This means that a partisan political body had all of its members agree that student-athletes deserved their dues. The bill, which was introduced by Nancy Skinner and Steven Bradford, now moves on to Governor Gavin Newsom for final approval. If Newsom signs the bill, it will go into effect in January 2023.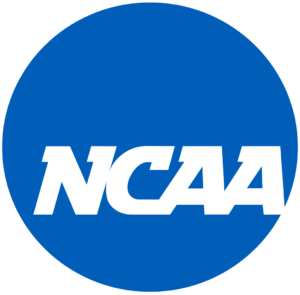 The overwhelming support for the bill does not mean that it is not without opposition. The NCAA, which oversees college athletics, has loudly objected to the bill. Some universities also have concerns with the bill. In particular, schools are worried about their ability to comply with the bill while still following strict NCAA guidelines. In essence, there is a chance that these schools would no longer be able to participate in NCAA championships because their athletes would be in violation of NCAA guidelines. Such a position would be damaging to schools and athletes over time.
Outside of California, other universities are wary of the bill. If student-athletes in California are allowed to make money through endorsement deals, then more students could be drawn to California. It could create a recruiting imbalance that decimates the parity of college sports.
Much of the controversy surrounding the bill goes to the heart of what college athletics is actually about. According to the NCAA, the fact that players are not paid is a key distinction between the professional and amateur game. The NCAA argues that allowing student-athletes to earn profits during their college years would erase that distinction, thus making the college system irrelevant.
It is worth noting that the entire concept of the student-athlete comes from the NCAA itself. The term was coined by Walter Byers, who served as the first executive director of the NCAA. The term may seem innocuous at first, but it was developed to protect the NCAA against workmen's compensation claims brought forth by football players who had been injured during college play. In essence, by using the term "student-athletes," the NCAA was able to legally protect itself.
The idea becomes more ambiguous when it becomes clear just how much money is made in college athletics. The NCAA is a non-profit organization, but it pulled in $1.1 billion in 2017. Schools and conferences also net huge profits. For the five major conferences, revenue jumped by 266 percent in a 10-year span. Football coaching staff at public schools in those conferences earned more than $405.5 million. Football scholarship expenditures at those schools, by comparison, totaled only $179.8 million.
This growing disparity has garnered more criticism. There have been a series of legal cases over the years to challenge the NCAA's policy with varying degrees of success. This has led to a complicated current system with plenty of inconsistency. For example, student-athletes are allowed to participate in the Olympics and earn money while doing so. Still, the NCAA clings to its definition of amateur play and aggressively cracks down on student-athletes, schools, and conferences that violate its policies. It is too early to know for sure how the Fair Pay to Play Act will play out, but it is likely that the debate is far from over.
For Plank, this is more than a business matter. His position as CEO of a sportswear company does influence his opinion, but his history as a college athlete is just as important. Kevin Plank knows the struggles college athletes face. It is with this unique perspective that Plank is able to offer key insights into the system. Time will tell if the California law will work as intended. If it does, then other states may follow in California's footsteps and start giving student-athletes the chance to earn money for their hard work.
---
Learn More About Kevin Plank